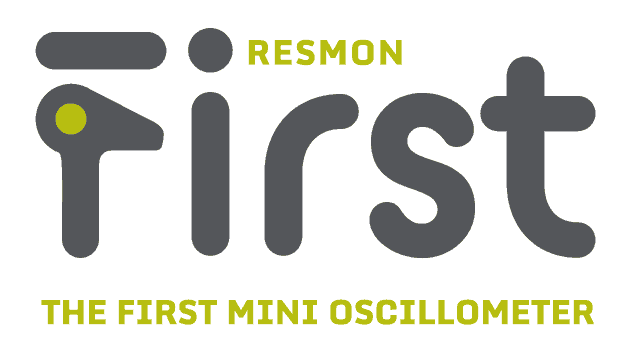 FIRST:The first mini-oscillometer, a revolution in pulmonary diagnostics.
FIRST utilizes OSCILLOMETRY or FOT (forced oscillatory technique) to detect and localize peripheral and central obstructions, as well as tidal Expiratory Flow Limitation (EFLt).
Using FIRST, healthcare professionals can quickly identify and detect respiratory dysfunctions, supporting better diagnosis and a more effective treatment patient outcomes.
FIRST and FIRST.home will soon be available in the European market, pending CE approval.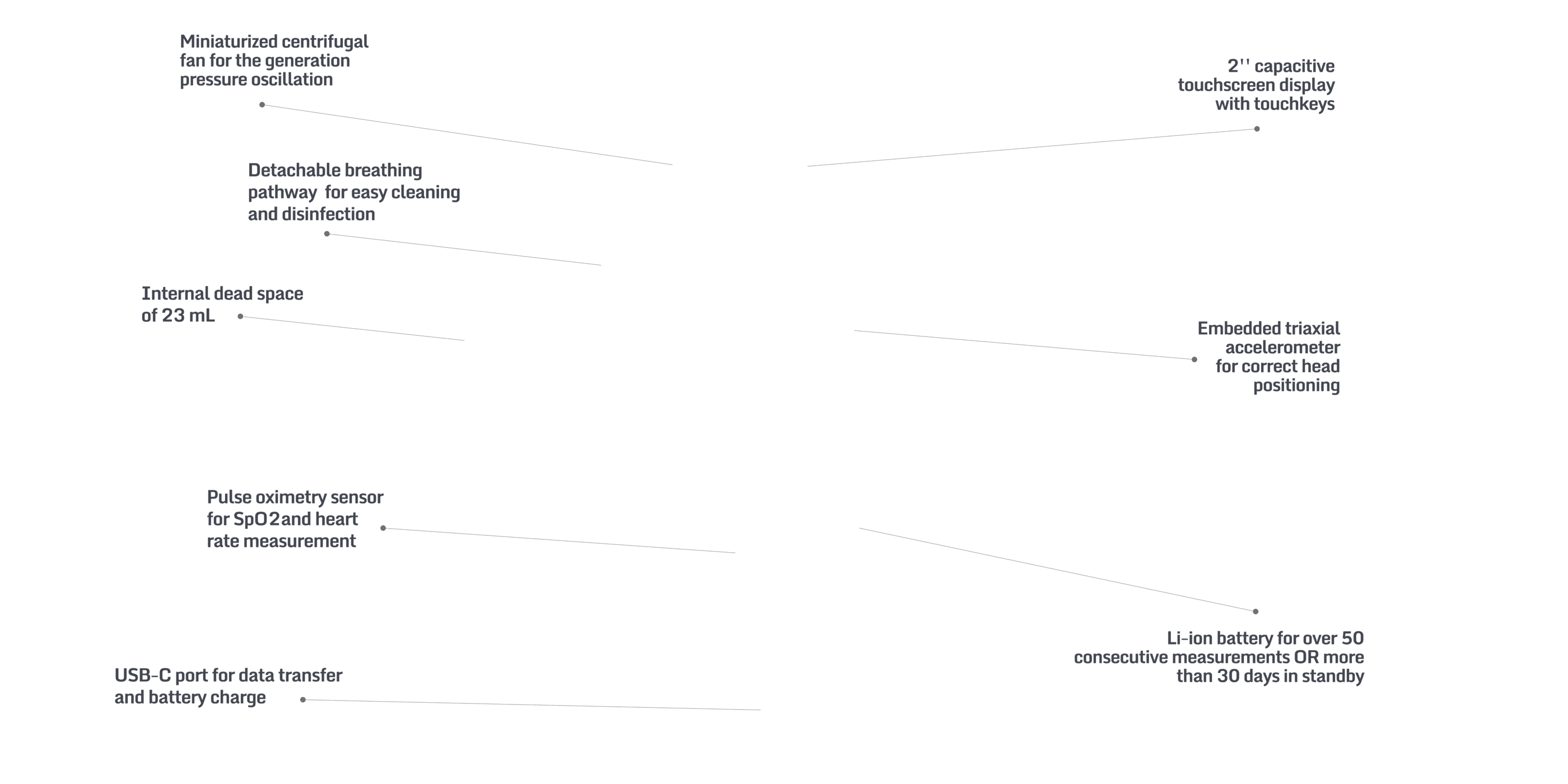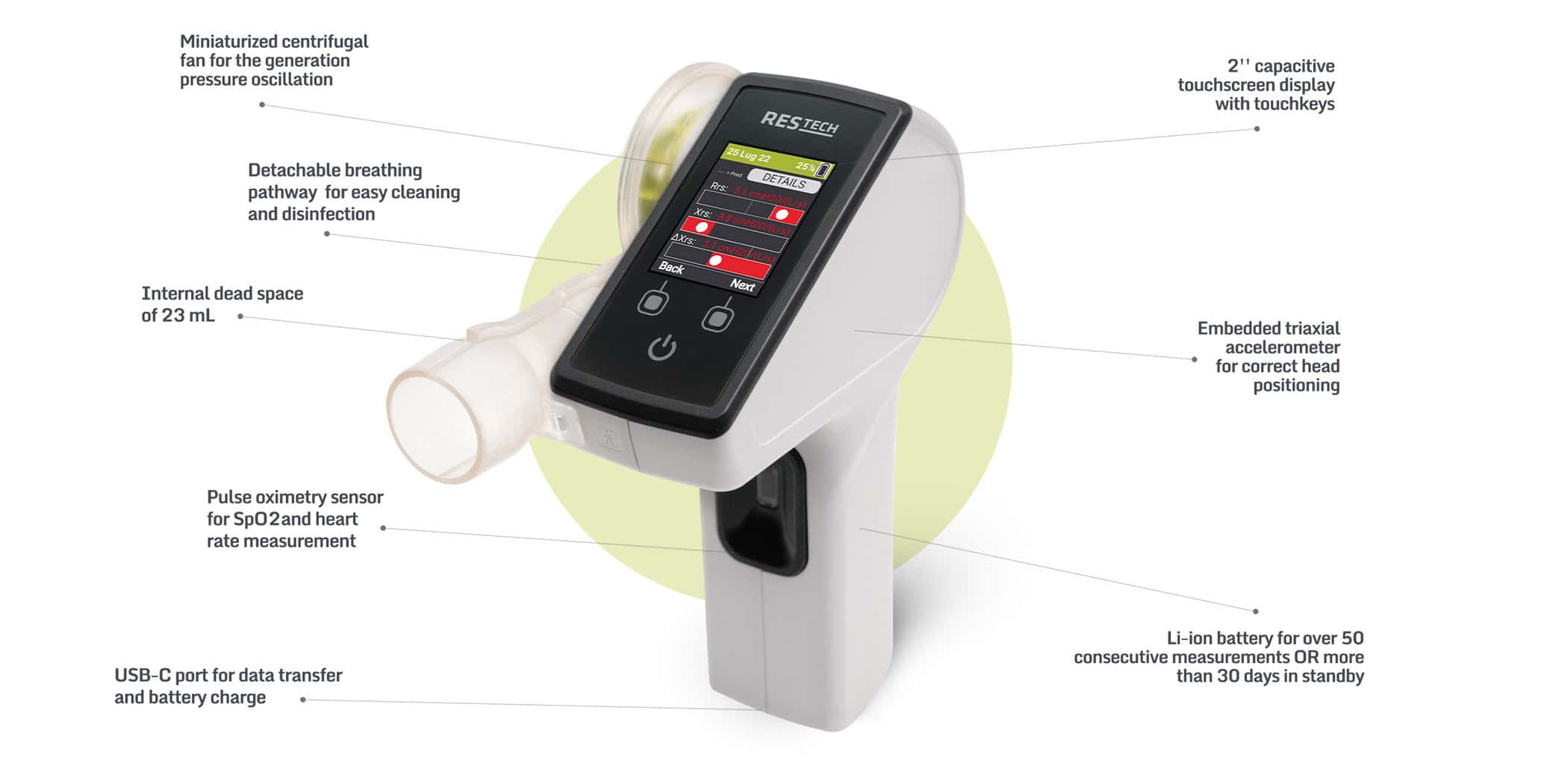 Product features
Stand-alone, truly portable system
Battery powered, Weight <500 gr
Simple 10 "accepted tidal breaths" measurements and session with automatic discard of artefacts
Compliant with the latest international ERS standards.
Color coded results for easy immediate evaluation.
Measured parameters
Lung function by oscillometry (FOT): within-breath (Total, Inspiratory and Expiratory) Resistance and Reactance, tidal Expiratory Flow limitation (ΔXrs, patented), with color coded normal ranges.
Breathing pattern: Minute ventilation (VE) for quality control of the measurement.
Saturation and Heart rate (spot check).
Fields of application
Combined detection of airway obstruction, tidal expiratory flow limitation, saturation and heart rate in Asthma, COPD and patients with multiple comorbidities, pulmonary rehab and neuromuscular disorders.
Quickly and accurately measure of the respiratory response to any therapeutic treatment that involves pulmonary obstructions, even at the bedside.
Ideal for: Private clinics, specialists offices, rehabilitation, hospital wards, primary care, general practitioners, family pediatricians, diagnostic centers, occupational medicine for on-the-field measurements.

The specialized version of FIRST device designed for home remote monitoring programs
With FIRST.home, healthcare professionals can remotely monitor patients' respiratory health while also collecting valuable information through customizable symptom questionnaires. This allows for a comprehensive understanding of patients' conditions and enables timely interventions based on real-time data and patient-reported symptoms.
Ideal for:
Hospital-at-home programs for COPD patients at risk of hospitalization
Home monitoring programs for post-transplant patients
Patients with cystic fibrosis